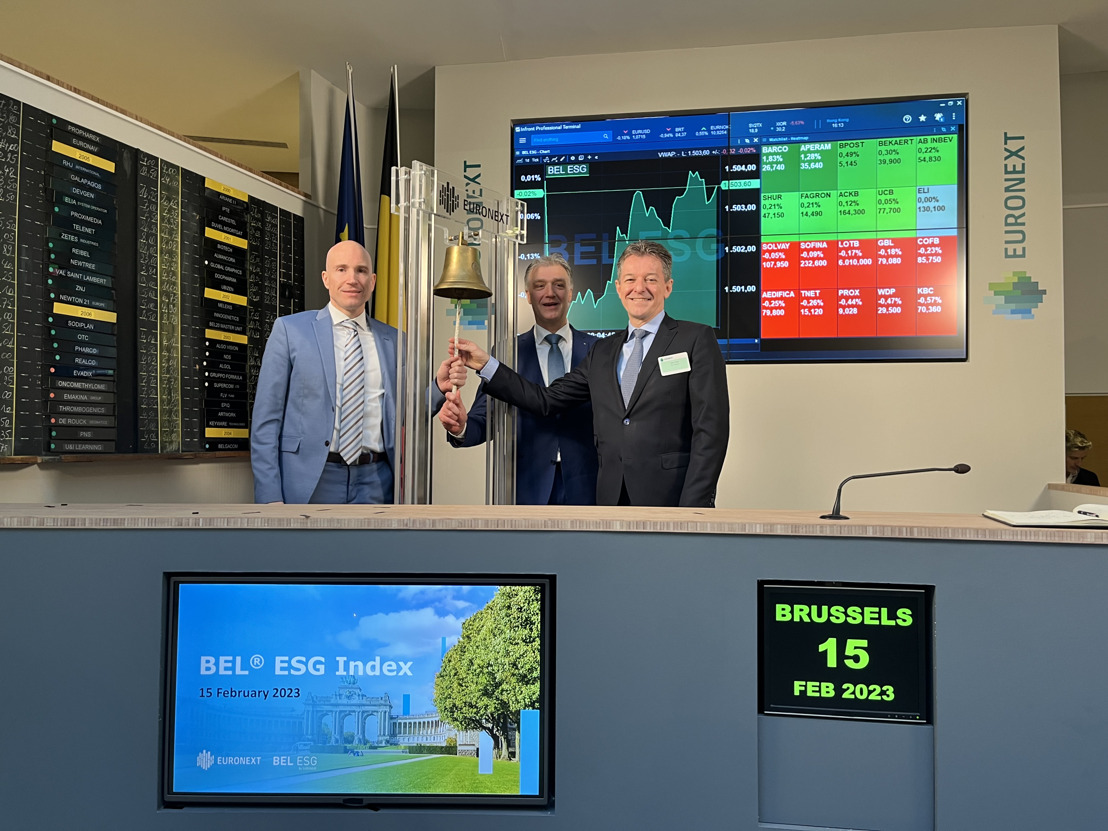 Euronext includes KBC in new BEL ESG stock market index
KBC is proud that as of today Euronext includes KBC share in the new BEL®ESG stock market index. This new index identifies and tracks BEL®20 and BEL®Mid companies whose concrete operations and policies earn them an excellent ESG score through a respected external assessment.
This sustainable index tracks the Brussels listed companies with the best social, environmental and governance (ESG) performance. It is based on Sustainalytics' ESG data and structured according to Febelfin's Towards Sustainability label.
With this new index, Euronext aims to respond to the growing market demand for sustainable investment instruments. Investors can thus find their way to those companies that focus on a more sustainable future by combining economic results with sustainability considerations. ​
KBC is proud to be part of this new index. It proves that KBC's group-wide sustainability strategy and its transparent communication about it are gaining wider recognition. KBC publishes on sustainability at different levels and thus addresses a variety of stakeholders. Crucial in KBC reporting are the Sustainability Report and the Climate Report. The Sustainability Report provides insight into the progress KBC has made in terms of sustainability, the stakeholder value created and how KBC manages its short- and long-term impacts in the value chain. The Climate Report outlines KBC's group-wide climate vision and ambitions for the coming years in terms of lending and asset management.
KBC's insights evolve along with the constantly changing perceptions and expectations of its stakeholders. Therefore, KBC engages them in an open dialogue and communicates transparently about ambitions, objectives, plans and initiatives. At the beginning of this year, KBC received the Terra Carta seal of the Sustainable Markets Initiative. This is a clear recognition of the ongoing efforts in sustainability that KBC has made throughout its long history as a financial institution, and at the same time an incentive to continue along this path.
KBC's inclusion in the new BEL®ESG index is therefore perfectly in line with this international recognition.
Stef Leunens Corporate Communication Manager