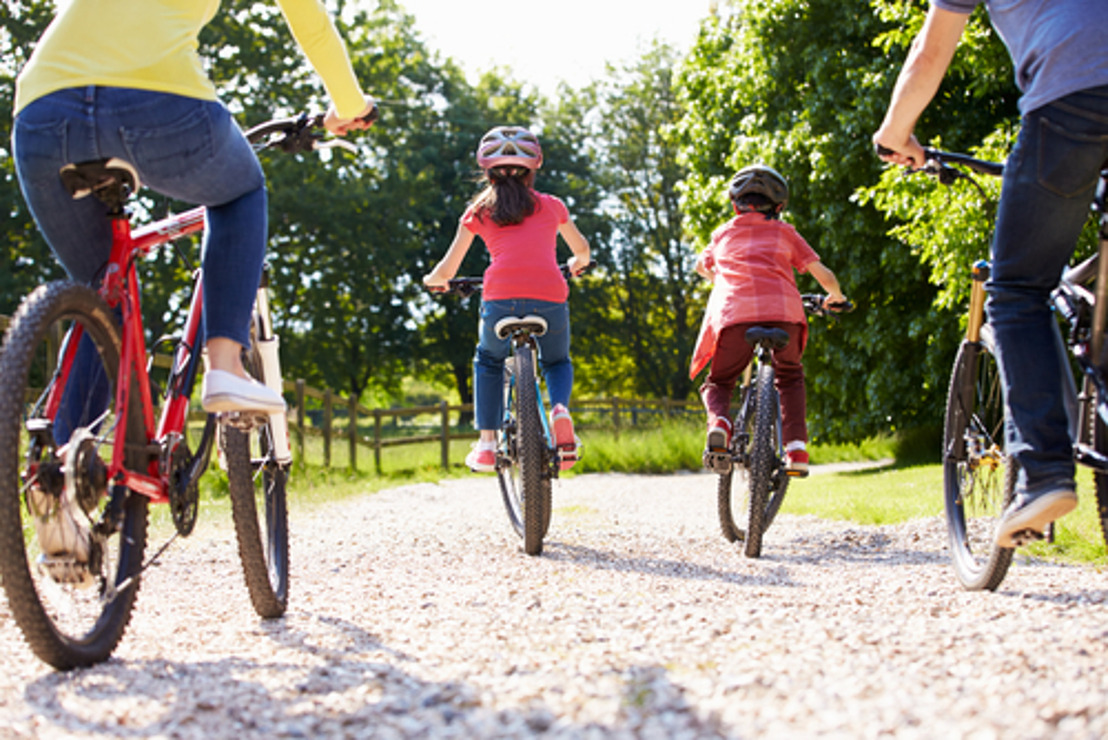 KBC extends car insurance free of charge and gives 50% discount on bicycle insurance.
Adjustments in the context of changed mobility in corona times
Tuesday, June 2, 2020 — In corona times, we move and relax more than ever in our own neighbourhood, close to our home. We make significantly fewer trips by car and explore our neighbourhood more often on foot and by bike.
Until the end of September 2020, KBC Insurance offers a number of free extensions to private customers and the self-employed with a KBC[1] Car Insurance:
free bicycle assistance and
a comprehensive accident insurance as a cyclist and pedestrian.
Customers with a KBC Car insurance who subscribe a KBC Bicycle insurance receive a 50% discount on the premium in the first year.
[1] KBC includes CBC and KBC Brussels
Hans Verstraete, senior general manager KBC Insurance: "The corona crisis has radically changed our lifestyle in a very short period of time, and we can see that in the way we move around. We go on foot or take the bike instead of using the car. In our leisure time, we have discovered or rediscovered the bicycle. We explore our neighbourhood on foot, with or without our family members. Even in these changed circumstances, we want to optimally insure our insurance customers: we offer them two free extensions and put a competitive price tag on the KBC Bicycle Insurance. What's more, the bicycle insurance can be taken out completely digitally. In this way, KBC helps ensure that its customers are insured carefree during these corona times, and also this summer when they may be spending holidays close to home."
Two free extensions to existing policies
1. Free bicycle assistance
Private customers and self-employed persons (without a company) with a compulsory vehicle liability insurance (CR Car for passenger car, motorcycle or light truck) who are travelling by bicycle will be assisted by a VAB roadside assistance officer in the event of a bicycle breakdown or accident.
Family members living under the same roof can also enjoy this breakdown service. From 28 May to 14 June, customers can register their interest in this policy extension online, using a personal link they will receive in a mail from KBC Insurance. The extension will be activated for the first 100,000 registrants.
The assistance applies to all types of bicycles: (electric) bike, mountain bike, racing bike, cargo bike, folding bike, city bike, recumbent bike...and any accompanying bike trailer. What is insured? Accident, technical defect, flat tyre, vandalism, theft or attempted theft of the bicycle (provided that an approved lock is used).
2. Free extension to the driver's accident insurance.
Private customers and self-employed persons who take out accident insurance for the driver of the insured vehicle are now also automatically insured for accidents as a driver or a "seated" person (e.g. children - belonging to the family - when sitting in a cargo bike) of an (electric) bicycle. They are also insured as pedestrians in traffic. This automatic coverage also applies to family members living under the same roof.
Both expansions apply in Belgium and up to 15 kilometres beyond our borders.
A new bicycle insurance with 50 % discount on the first annual premium
Via an exclusive voucher, policyholders (private customers and the self-employed) with a KBC Car insurance receive a 50% discount on the first annual premium of a new bicycle insurance.
The voucher can be used within the family when purchasing one or more bicycles (e.g. husband and wife both buy a new bicycle). For a city bike of 1,500 euros you save 46 euros on the premium. For an electric bike of 3,000 euros, you save 61 euros.
If the purchased bicycle is no more than 2 months old and costs no more than EUR 4,000, the bicycle insurance can be taken out fully digitally via the KBC website, KBC Mobile or KBC Touch. Customers can also do this at the KBC bank branch or at the KBC insurance agent.
What's insured?
Either unexpected damage, destruction or theft of the bike (all types), anywhere in the world and 24/7. Theft at home is also insured.
KBC reimburses the insured amount of the bicycle in full up to 12 months after the date of purchase.
Accessories such as a pannier, child bike-seat or bicycle trailer are insured free of charge up to 300 euros. Expansion of this is possible at an additional charge.
The bicycle helmet is insured free of charge up to 125 euros.
All details about the KBC Bicycle Insurance can be found on the KBC website.
Viviane Huybrecht General Manager KBC Corporate Communication / Spokesperson