World economy sends mixed signals
Economic Briefings - Update outlook global economy
Thursday, August 27, 2015 — The global economy currently presents a mixed picture. Although the US economy is at close to full employment and consumers are playing their traditional role of growth engine, growth in the euro area remains no more than moderate. In addition there continues to be a persistent growth divergence among the various euro countries. On the positive side, the third bailout package means that the potential risk of a grexit has been averted for the time being.
The Asian economies are weakened. Among other factors the recent weakness of the Chinese economy led the central bank to liberalise its exchange rate policy, resulting in a further weakening of the renminbi. The contraction of real GDP in Japan in the second quarter also illustrates the current weakness of the Asian economies. A positive factor, on the other hand, was the fall in oil prices, due in particular to the agreement reached with Iran and the lifting of international trade sanctions to which this will give rise.
As a result inflation expectations and bond rates came down worldwide. For the western economies the lower oil price means a positive supply shock that will provide additional support for growth. The moderating effect this will have on headline inflation is, however, unlikely to prevent the Fed from taking a first step towards the normalisation of interest rates in September.
You will find the latest update of KBC's international economic outlook 'World economy sends mixed signals' hereunder in attachment.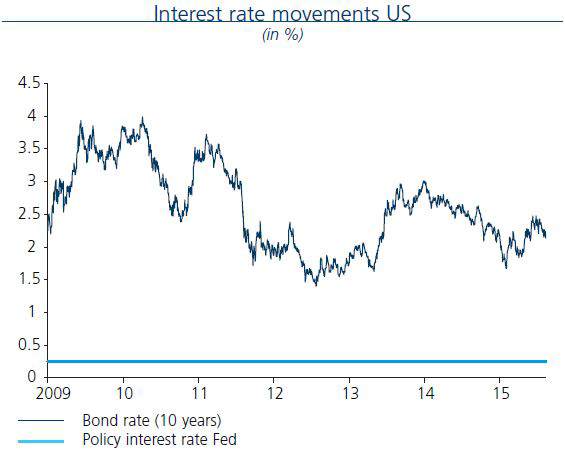 Dieter Guffens
Senior economist
KBC Group
Dieter Guffens
Senior economist
KBC Group